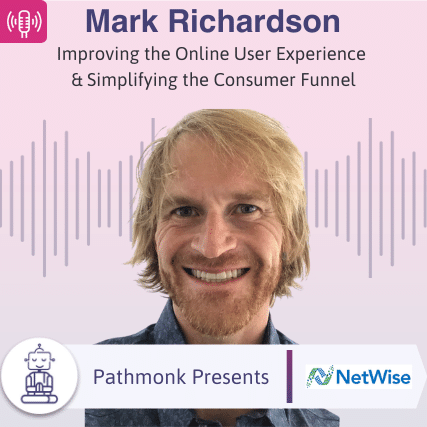 With, what seems like, a never-ending amount of high-quality information and competitor solutions, individuals become armed with varying information, sources, and solutions; prolonging and often complicating the buying journey. Businesses have the opportunity to simplify the process and better enhance the user experience with content and information that supports their needs. Focusing on this simplification matched with a heightened user experience is The Digital Marketing Manager, at NetWise Data, Mark Richardson. NetWise Data's unique B2B Data Products enable true multi-channel marketing allowing you to target the same audience across all marketing channels in every platform you want to use. 
Take The Next Step on Your Growth Journey
Growth Marketers in the show focus mostly on one of the three big problems. Increasing the number of leads, reducing the customer acquisition cost, or improving the lead quality – that's why they are in growth in the first place. Reports from Gartner and real experience from the guests show that >70% of the buying journey is happening online.
The step-by-step Ebook guide below will help you to get started and analyze the digital buying journey on your website. Take this cheat sheet to accelerate revenue for your company. The buying process has changed, has your website experience?
Get The Buying Journey Guide
Read practical advice, best practices, and expert tips to help you become a master of your website's buying journey