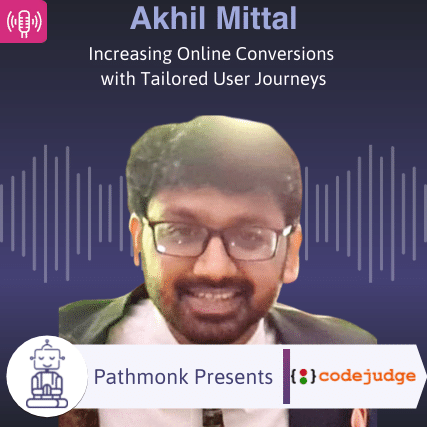 Helping companies hire faster at affordable prices saving them both money and time is CodeJudge, makes developer recruiting efficient for companies by providing a platform for solving real-world challenges. The CEO and co-founder, Akhil Mittal, provided us with great insights into who they are serving and how they work to solve common challenges in the industry. We loved to hear Akhil dive into the varying personas and how they are increasing online conversions with tailored buying journeys that match each persona; Pathmonk's passion.
Take The Next Step on Your Growth Journey
Growth Marketers in the show focus mostly on one of the three big problems. Increasing the number of leads, reducing the customer acquisition cost, or improving the lead quality – that's why they are in growth in the first place. Reports from Gartner and real experience from the guests show that >70% of the buying journey is happening online.
The step-by-step Ebook guide below will help you to get started and analyze the digital buying journey on your website. Take this cheat sheet to accelerate revenue for your company. The buying process has changed, has your website experience?
Get The Buying Journey Guide
Read practical advice, best practices, and expert tips to help you become a master of your website's buying journey