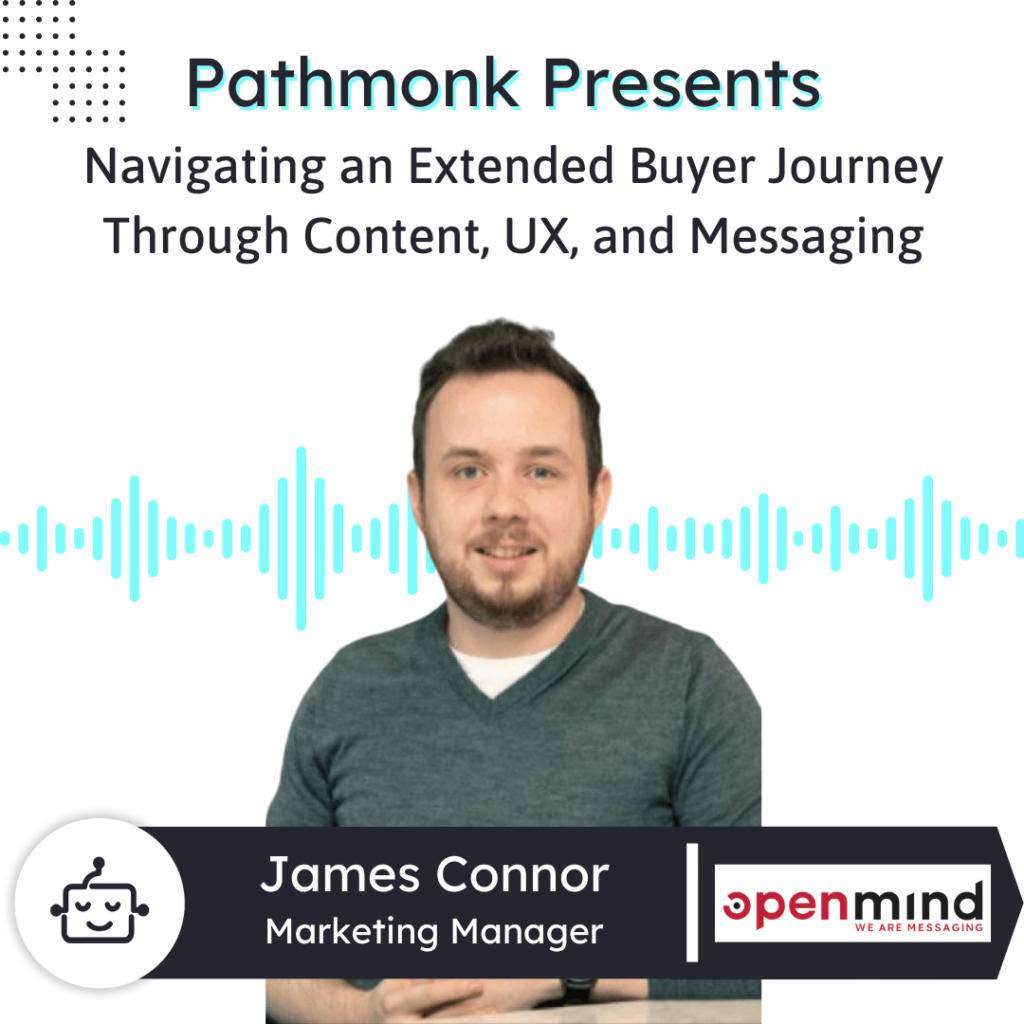 Introduction
In an increasingly digital world, the key to driving revenue growth lies in securely amplifying your messaging reach. Openmind Networks is an independent technology company that allows telecom firms to consolidate their core messaging, protect their network, and unlock the potential in business messaging and 5G. James Connor, Marketing Manager discusses their specialization in communication and messaging solutions for mobile network operators, aggregators, and intercarriers globally. Their services include SMS, fraud prevention, application-to-person messaging, and more. The primary target audience includes decision-makers like C-suite executives and directors within mobile network companies, along with end users within these organizations who utilize the services day-to-day. The company's marketing strategy involves high-quality conversations with high-intent leads at industry events and through LinkedIn Ads. The website is highlighted as a pivotal element, serving as a 24/7 digital storefront and a source of brand identity, information, and lead generation. Their websites' strengths lie in their user-friendly experience, clear messaging, and information presentation. The ongoing focus is on optimizing the conversion rate by refining elements like CTAs and landing pages. Openmind Networks aims to remain top-of-mind during the extended buyer journey by providing informative content, thought leadership pieces, and white papers that address market trends and challenges.
Take The Next Step on Your Growth Journey
Growth Marketers in the show focus mostly on one of the three big problems. Increasing the amount of leads, reducing the customer acquisition cost or improving the lead quality – that's why they are in growth at the first place. Reports from Gartner & real experience from our guests show that >70% of the buying journey is happening online while the competition for leads online is increasing.
The step-by-step Ebook guide below will help you to get started & analyse the digital buying journey on your website. Take this cheat sheet to accelerate revenue for your company.
Free AI-Powered Buying Journey Toolkit
Learn how to optimize your buying journey and speed up your revenue with top strategies and invaluable resources.