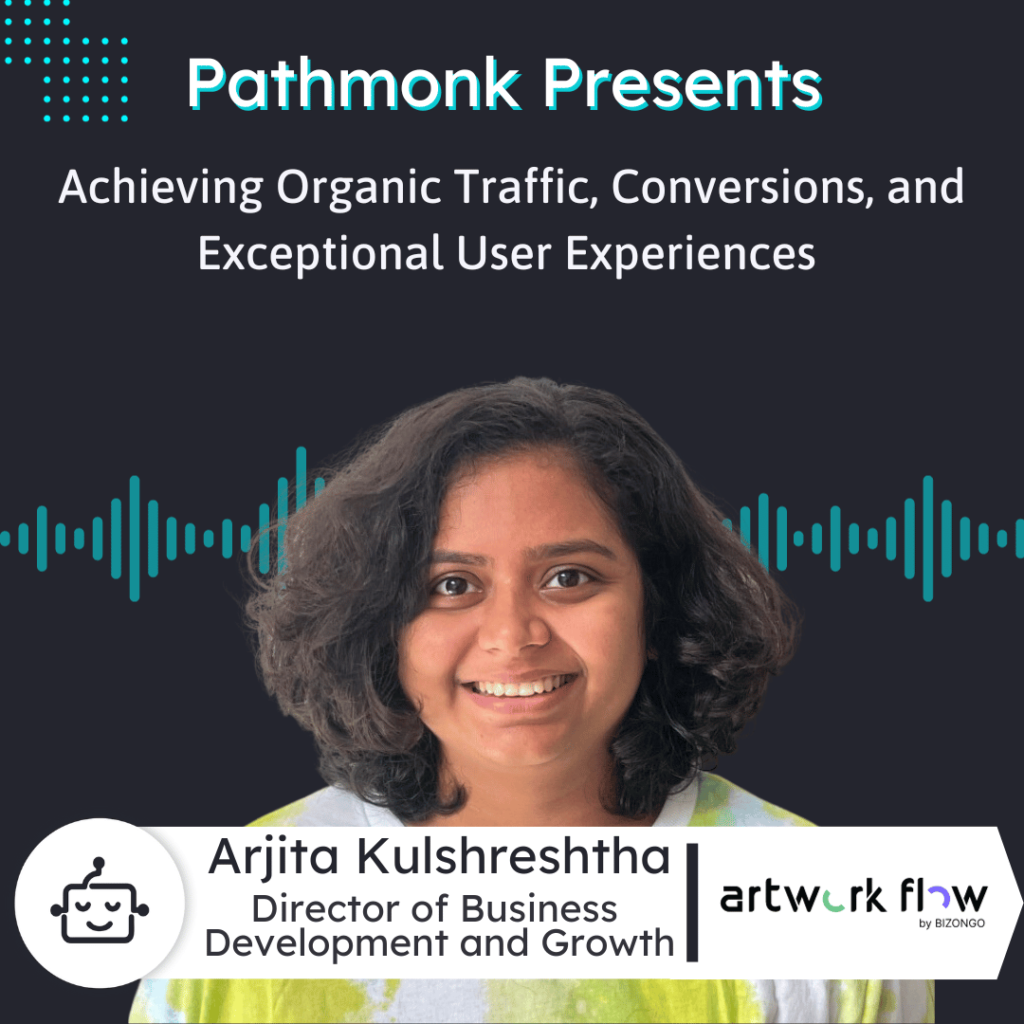 Introduction
Creative operations serve as the beating heart of any successful creative endeavor, orchestrating the seamless fusion of artistry and efficiency. Artwork Flow is a creative management platform that helps simplify the creative process. Arjita Kulshreshtha, Director of Business Development and Growth discusses their SaaS platform designed for creative operations teams to manage various aspects of their creative processes, from online proofing to asset management and scaling creatives for different platforms and languages. Artwork Flow primarily serves consumer brands in industries such as food and beverages, cosmetics, and pharmaceuticals, with a global client base in the US, UK, India, Dubai, and beyond. Arjita emphasizes that inbound marketing, supported by creating authoritative content for the creative operations ecosystem, has been their most successful strategy. With an intuitive design and informative content, their website effectively conveys the essence of Artwork Flow's creative operations solutions to visitors. Thoughtfully placed calls-to-action prompt engagement at various stages of the customer journey, while a wealth of educational content showcases the company's expertise. Additionally, the website integrates seamlessly with marketing efforts, providing valuable user insights to fine-tune strategies. This holistic approach positions Artwork Flow as an industry authority, driving both organic traffic and customer conversions while ensuring exceptional user experiences.
Take The Next Step on Your Growth Journey
Growth Marketers in the show focus mostly on one of the three big problems. Increasing the amount of leads, reducing the customer acquisition cost or improving the lead quality – that's why they are in growth at the first place. Reports from Gartner & real experience from our guests show that >70% of the buying journey is happening online while the competition for leads online is increasing.
The step-by-step Ebook guide below will help you to get started & analyse the digital buying journey on your website. Take this cheat sheet to accelerate revenue for your company.
Free AI-Powered Buying Journey Toolkit
Learn how to optimize your buying journey and speed up your revenue with top strategies and invaluable resources.