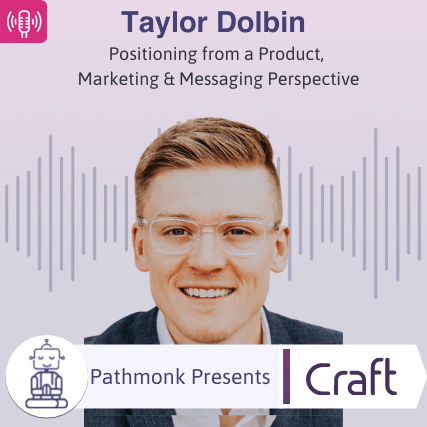 From marketing to brand awareness to product-led growth, striking a balance is essential to success. As our guest today, Taylor Dolbin says; it's a push and pull. Taylor is the Head of Product Marketing at Craft, a leading supplier intelligence platform that helps supply chain and procurement professionals discover, evaluate, and monitor suppliers. Taylor offers us great insights into Craft's buying journey and how he is working to optimize the website for a heightened user experience while capturing data to better understand and educate its users. He further reminds us of the importance of positioning from a product, marketing, and messaging perspective.
Take The Next Step on Your Growth Journey
Growth Marketers in the show focus mostly on one of the three big problems. Increasing the number of leads, reducing the customer acquisition cost, or improving the lead quality – that's why they are in growth in the first place. Reports from Gartner and real experience from the guests show that >70% of the buying journey is happening online.
The step-by-step Ebook guide below will help you to get started and analyze the digital buying journey on your website. Take this cheat sheet to accelerate revenue for your company. The buying process has changed, has your website experience?
Get The Buying Journey Guide
Read practical advice, best practices, and expert tips to help you become a master of your website's buying journey