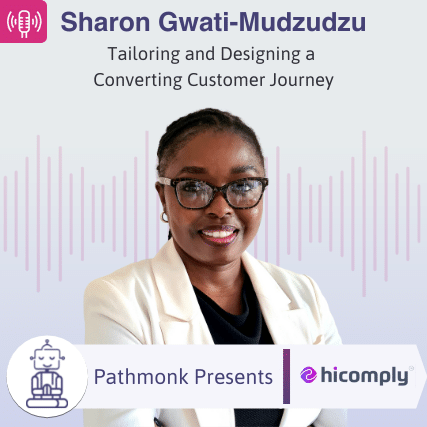 We love data, we use data, we need data and we thrive off tangible data but how do we secure it? Hicomply is a software platform that gives you the tools to build your information security management system (ISMS) as well as protect your business data. The Head of Digital Marketing, Sharon Gwati-Mudzudzu dives into her role as a digital marketer, who they serve, their customer journey, and how they're growing in the go-to-market phase. Sharon and the team have worked to tailor and support the customer journey from their key acquisition channels while working to be a key resource as a young brand and in this growing industry. 
Looking for more data and money-making insights you can get a free trial of Pathmonk Metrics.
Or grow customers and influence the visitors' buying journey on your website with Pathmonk Results. 
Take The Next Step on Your Growth Journey
Growth Marketers in the show focus mostly on one of the three big problems. Increasing the number of leads, reducing the customer acquisition cost, or improving the lead quality – that's why they are in growth in the first place. Reports from Gartner and real experience from the guests show that >70% of the buying journey is happening online.
The step-by-step Ebook guide below will help you to get started and analyze the digital buying journey on your website. Take this cheat sheet to accelerate revenue for your company. The buying process has changed, has your website experience?
Free AI-Powered Buying Journey Toolkit
Learn how to optimize your buying journey and speed up your revenue with top strategies and invaluable resources.