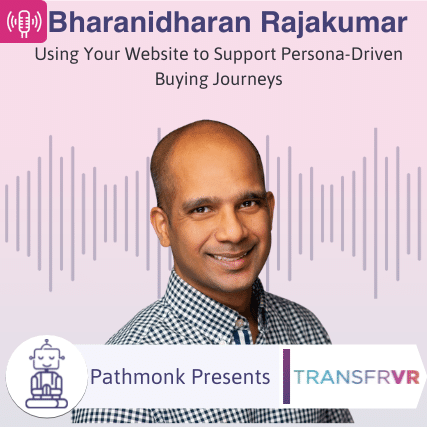 I think it's fair to say that education is crucial to personal development and overall career success. Having the power to upskill can place us with many advantages and opportunities, a privilege many of us can be grateful for. Reimagining the classroom and modernizing the experience is TRANSFR. TRANSFR, are on a mission to make learning more intuitive by helping individuals develop the skills they need for career success through immersive experiences powered by VR. With a broad range of personas looking to upskill the CEO, Bharanidharan Rajakumar dives into how they use their website to support persona-driven buying journeys.
Take The Next Step on Your Growth Journey
Growth Marketers in the show focus mostly on one of the three big problems. Increasing the number of leads, reducing the customer acquisition cost, or improving the lead quality – that's why they are in growth in the first place. Reports from Gartner and real experience from the guests show that >70% of the buying journey is happening online.
The step-by-step Ebook guide below will help you to get started and analyze the digital buying journey on your website. Take this cheat sheet to accelerate revenue for your company. The buying process has changed, has your website experience?
Get The Buying Journey Guide
Read practical advice, best practices, and expert tips to help you become a master of your website's buying journey