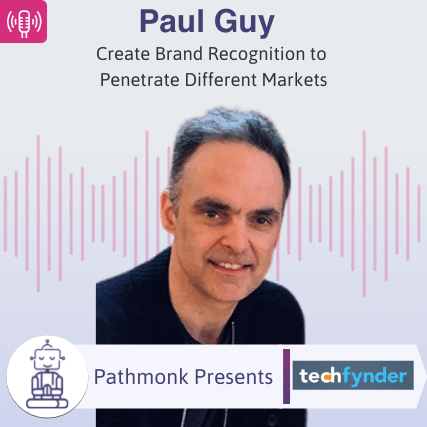 Introduction
If anyone knows the true value of people in a business it's our guest Paul Guy. Paul is the marketing and communications director at Techfynder. Techfynder is equally all about people as a dedicated platform that allows companies to directly source and hire talented professionals globally. Going beyond, Paul is focused on optimizing brand recognition in order to penetrate different markets in a personalized and valuable way. He's always thinking about people!
Although it may seem obvious that talent success is business success, there are just too many employees who feel undervalued and underappreciated. Your greatest business asset is your people. However, assets are only valuable by the time and energy you commit to them. By being proactive and thoughtful in your talent management you can retain, develop and engage these vital players, giving your business a competitive edge.
Techfynder reaches varying markets around the world and it is valuable to Paul to create dominating brand recognition to penetrate those different markets. By being innovative in their analysis of decision data the team can target each market based on their desires and needs. As Paul says; 'You have to make the effort to suit their desire'. Listen in to discover this market and Paul's strategies and ideas for successful business growth.
Take The Next Step on Your Growth Journey
Growth Marketers in the show focus mostly on one of the three big problems. Increasing the number of leads, reducing the customer acquisition cost, or improving the lead quality – that's why they are in growth in the first place. Reports from Gartner and real experience from the guests show that >70% of the buying journey is happening online.
The step-by-step Ebook guide below will help you to get started and analyze the digital buying journey on your website. Take this cheat sheet to accelerate revenue for your company. The buying process has changed, has your website experience?
Get The Buying Journey Guide
Read practical advice, best practices, and expert tips to help you become a master of your website's buying journey