If you are in the digital marketing world, you might have wondered if there are any alternatives to heatmaps that can solve some of the issues that mapping software creates. Fortunately, there are intelligent systems that can help you improve your marketing strategy, which is what you are going to learn today.
Keep reading so you understand why heatmaps do not work as well, and what you could choose instead.
Heatmap software has become widely popular among digital marketers. It is an easy way to visualize information about a website and gather data to optimize the conversion strategies.
When you use a heatmap, you can effortlessly visualize your visitor activity on a map that shows you where they click or scroll on your web page, according to different colors. Likewise, you can identify the low-activity areas and use that information to improve certain strategic aspects of your website.
Although there are many analytics tools, many people prefer using heatmap software because they believe it is easier to understand than hard charts or tables. However, that does not mean that it is flawless.
Every tool has its pros and cons, and no marketer should only choose one to make their business succeed. If you only focus on one instrument, you are bound to rely too much on something that might make your whole plan fail.
Free AI-Powered Buying Journey Toolkit
Learn how to optimize your buying journey and speed up your revenue with top strategies and invaluable resources.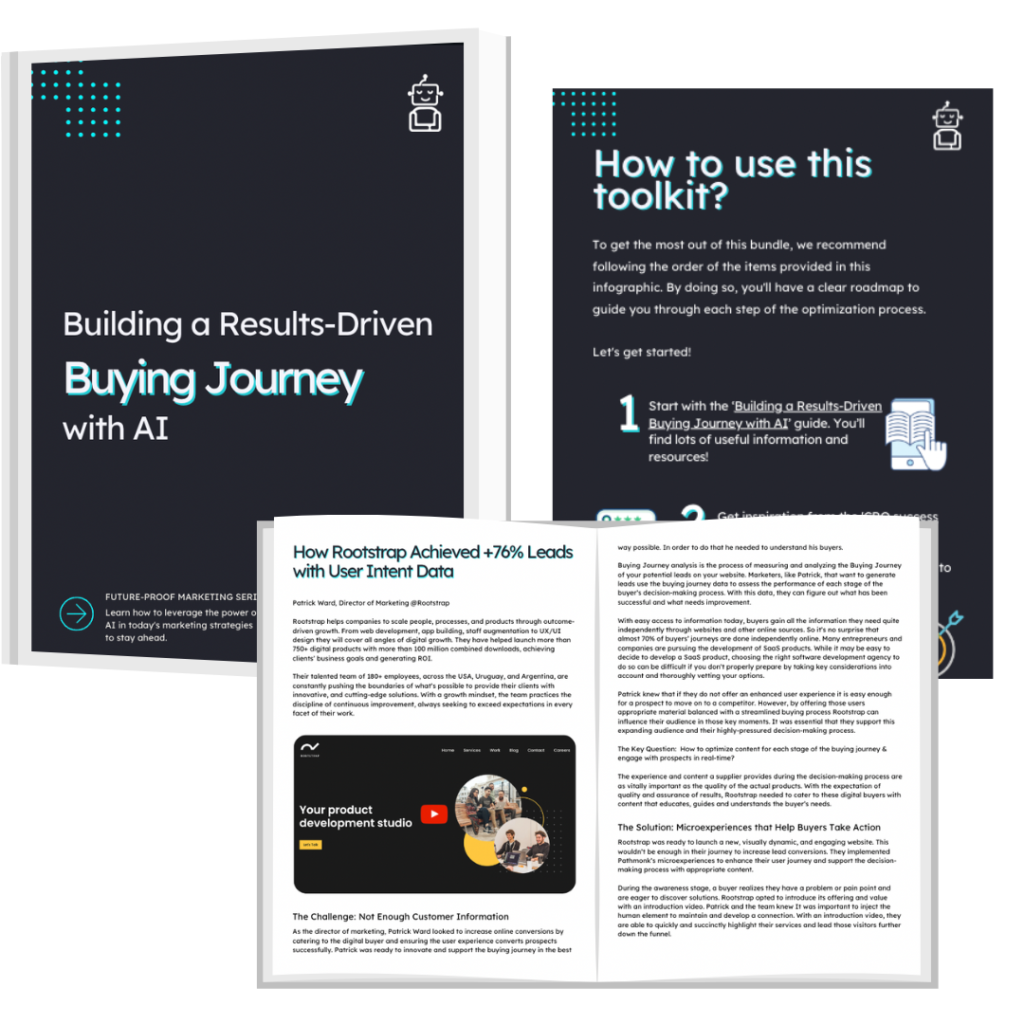 The Main Issue with Heatmaps
Even though heatmap software is easy to understand, if you try to comprehend a map without questioning its true meaning, you might have many issues.
Suppose you have a sign-up form and the heatmap shows red areas across the "sign-up button," the "forgot your password?" one, or the email and password fields? At first sight, that appears to be data you want.
However, you should question the information. If you do not dig deeper, you can miss many details. For example, what if both the "sign-up" button and the "forgot your password?" one doesn't work? In that case, your form is not bringing you any new customers to your website and it's a dead end.
Using heatmaps is handy, but there are many risks you should consider as well. On one hand, you could read the information too literally and derive incorrect interpretations of it as in the mentioned example.
On the other hand, you could not understand what the map is showing you at all. Even though it is an easy-to-use technology, you still need preparation and knowledge to manage it, especially if you want to use it to make your business grow.
There are many useful alternatives to heatmaps, and Pathmonk is one of the best ones you can find. It is an intelligent assistant that helps you increase your website conversions and qualify leads.
We created it after being inspired by a common issue that you might have encountered in raising your website conversions. Thus, it is a technology designed to help you optimize your site.
Pathmonk was created with one main thing in mind, which is helping you convert more visitors. With innovative strategies, it gives you the information you need to change your perspective and implement better tactics.
Instead of focusing on other things, using Pathmonk helps you pay attention to users' actions and what they mean. That way, you can see real growth. The software system changes your way of understanding your website's data to help you improve your business.
What Pathmonk Does for Its Customers
When you use Pathmonk, you understand each customer's behavior. After that, it gives you detailed information to understand what they did on your site and what you can do with that.
Pathmonk allows you to know several things thanks to the use of artificial intelligence. Besides understanding what people like the most about your site, it shows you people's deal value and buying intention. Likewise, it can help you with specific goals. Read on and check out some of its uses.
Conversions are one of Pathmonk's main goals. The creators want you to have the ability to increase your sales, but they also want you to stay true to what you visualize for your website.
Therefore, you can add Pathmonk to your website and create the best buying path for each journey without having to make any extreme changes to your site.
After you install it, the software can look at each visitor's actions and tell you things like the number of visits, likelihood to buy, and level of interest.
Pathmonk offers you specific insights so you improve your lead qualification process. Instead of having unclear data about your visitors, it shows you exactly what you need, for example, lead source and score.
The software system is a clever technology that matches your visitor's behavior patterns. That way, you can optimize the user experience and guarantee interesting leads.
As you improve lead quality, Pathmonk also lets you customize goals and convert your conversion funnel into a smart engine. If you use the platform, you can get personalized information according to your buyer persona and what you want for the future.
Many analytic tools show you numbers, maps, graphics, and colors. However, Pathmonk wants you to know the details of your traffic so you understand what you should do.
When you use Pathmonk, you can get lots of information about your audience and determine whether you are attracting your desired buyer persona or not. For example, you can get easy-to-read charts explaining if you are getting engaged or unique visitors.
As if that was not detailed enough, the incredible technology lets you zoom in on each person that visits you. If you do that, you can know what they did on your site, where they clicked and scrolled, and much more. That lets you understand the engagement level they have with you and use that information to generate more sales.
Intelligent Customer Journey
Pathmonk is based on the idea that each customer is unique and has an exclusive journey. That's why instead of showing you many numbers or images, it lets you easily home in on the general information about your audience and can yield your visitors' detailed individual data if you need it.
To increase your customer engagement and guarantee sales, Pathmonk creates individual journeys for your audience. Artificial intelligence designs a unique experience for each client, prioritizing customer needs and nature.  
High Conversion Landing Pages
To increase sales, you need users to stay on your website and understand what you're offering them. Pathmonk ensures this by bolstering interaction potential.
With Pathmonk, you can prioritize customer experience, assess SEO and optimize your landing pages so users stay on your website for more time.
Likewise, our mission is to help you have high-conversion landing pages without too much effort – it's an easy-to-use software system that doesn't require any big technical changes in what you already have as your workflow. It can lead you towards detailed information quickly and accurately.
Why Pathmonk Is a Good Option
There are many tools out there, so it is natural to wonder why Pathmonk is a good option. First, different instruments can offer you some information about your audience but it can come in formats that are difficult to understand (such charts) or can be easily misinterpreted (such as maps).
If you use Pathmonk, you can get the exact data and know what it represents. The software platform creates a personalized path for you and your website and gives you a clear road to achieving your marketing goals.
Second, you can quickly install Pathmonk and start getting information about your website. Forget about the difficult installation process and lengthy reports to know the basics of your visitors. With this new technology, you only have to rely on the assistant to understand everything you need.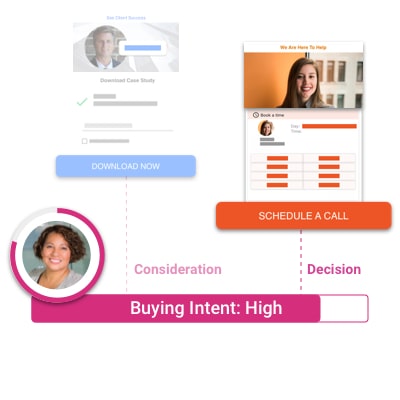 Why Is Pathmonk Different from Heatmaps
We understand that increasing conversion rates is very hard, which is why we spend so much time finding the best ways around it. Consequently, we've understood that prioritizing individual traits over general information is the key to comprehend your audience and generate more sales.
Therefore, instead of showing you an overview as a heatmap would, Pathmonk focuses on giving you a general view of your data and allows you to zoom in on each customer so you know their exact behavior.
What You Should Always Remember
Pathmonk is a handy tool to increase your conversions, but you need to work with it and put in the effort. Improving your digital strategy is only possible if you are willing to be consistent, even when facing difficulties.
Although being a digital marketer is hard, you can facilitate the process when you use tools such as Pathmonk. Likewise, being perseverant and having high expectations can help you strive for bigger goals and work for your future.
Although maps and charts are useful to some, there are many alternatives to heatmaps that you should keep in mind. Pathmonk is one of the best because it gives you a general overview of your audience and specific data of each of your visitor's behavior. That way, it helps you create customizable journeys to increase conversion rates, improve your customer experience, and raise your revenues.
Smart website analytics made simple
Understand your user intent, buying journey, and enhanced attribution in one unified hub. Up to 10x conversions.