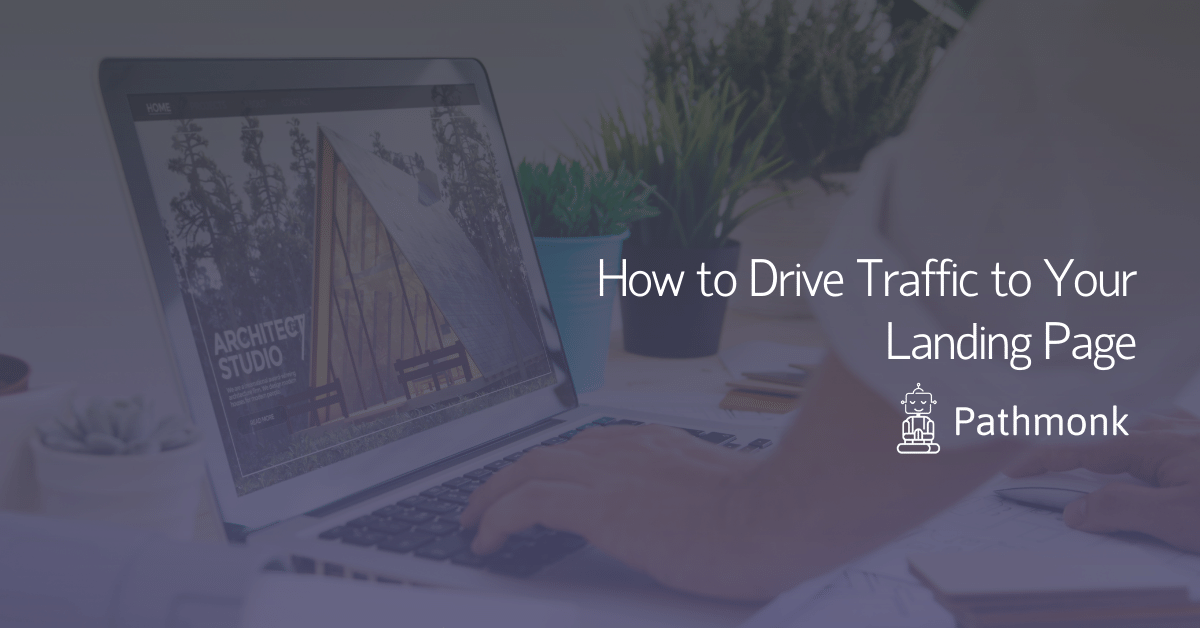 Landing pages have a purpose. They exist to convert your visitors from casual curiosity to real interest.
Some pages are short and to the point. Others are extremely detailed, filled with images, text, and videos.
But they all need one thing in order to be effective:
Traffic. And lots of it.
Unfortunately, it's hard to get traffic to your landing page when no one knows that it even exists.
Fortunately, there are several methods for attracting targeted traffic to an effective landing page where the customer journey can really begin.
But, where do you begin How about:
Search Engine Optimization
Countless searches are performed on Google every day.
Chances are a healthy number of them are for your products and services.
However, they're only going to find them if your landing page is properly optimized for the search engine's algorithm.
Search Engine Optimization (SEO) is a fairly involved process that can take some time to see results. However, it can pay off in a big way when you reach the top of the search engines.
While every SEO campaign has to be tailored to your individual needs, there are a few strategies that are common to them all.
Keyword research and implementation – You need to discover which words and phrases receive the most queries, and which of them indicate an interest in making a purchase. These words must be used strategically throughout your landing page.
Link building – Links from other websites help Google determine the value of your content. Links to the landing page from within your own website help Google determine what the page is about.
Content strategy – Is your new content designed to support the goal of your landing page? Are you regularly creating new content to increase the authority of your website as a whole?
But, of course, all of this does take some time. And if your landing page requires instant traffic, then you can always go with:
Pay-Per-Click / Google Ads
Be seen, get clicks, pay money, increase ROI. That is the story of effective Pay-Per-Click (PPC) marketing.
It works great for instant recognition, but it needs to be carefully monitored or you could end up paying a lot of money for a lot of traffic that doesn't convert.
PPC advertisements can be very effective, though, if you follow some guidelines and stick to your budget.
Keep evolving your ads so they never become stale.
Don't "set it and forget it."
Make sure your ads and your landing page deliver the same message.
Your landing page should make it clear they are getting exactly what the ad promised.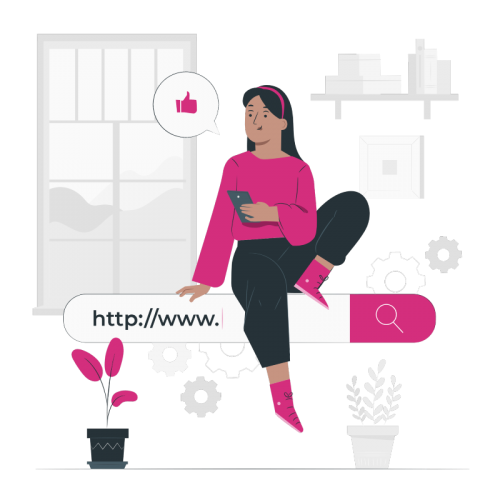 Social Media Engagement and Promotion
Social media platforms have created an opportunity for companies to reach their customers and generate new leads without investing anything but time.
People gather information from these platforms about products and services all the time, so you need to make sure you're using them effectively.
Use hashtags correctly – You want to be part of the trend. You don't want to try and hijack it.
Join the conversation – People may already be talking about your products. It should be easy to join in and add to the conversation.
Be creative – Social media posts can be more than just text and images. Video (on a number of platforms, not just YouTube) can be a very engaging way to get involved.
Target the right audience – These platforms offer a number of ways to deliver ads and content to a specific demographic. Make sure you're speaking directly to the people who are interested.
But what if you need to reach more people at once? Go with:
For many people, email marketing seems like an outdated advertising method.
Didn't we get past this already, they think? Doesn't it just clutter up inboxes without providing any results?
While there is certainly some history in the online marketing world that would support that theory, in truth, when you look at the numbers, there's plenty of evidence that this is still really effective.
But only if you follow some guidelines.
Use your own email lists – This is the key. Email marketing is most effective with people you already know. People who have signed up for your email list obviously want to hear from you.
Focus on your customers – People who have already interacted with your company/website in some way are more likely to open the email and see the new deal you've built your landing page around.
Of course, if you need to get the word out when you don't have a mailing list, then you could push the landing page with:
Sometimes, you just have to announce your new products or services to the world, or at least the widest audience possible.
An optimized press release can achieve wide distribution and – if you've used the right keywords and targeted the right markets – drive a lot of new and curious traffic to your landing page.
When you talk about online PR the goal is to generate buzz about a newsworthy item.
That means the news about a slight price reduction on a product or two probably won't be the most effective use of this strategy.
However, the launch of a new product line certainly will.
Still, online press releases can seem a little cold and distant to many people, which is why some trends are turning toward:
Every social media platform has certain users on it who have developed a large and devoted audience.
When these people speak, their fans listen.
You can build relationships with these influencers as a means to introduce yourself and your products to their audience.
It's important that you – and the influencer who is talking about you – always come across as completely genuine, though.
Otherwise, you could end up getting the exact opposite reaction you had hoped for.
Of course, there's no reason to just rely on other people to speak for you. You can always focus on some of your own:
Comments on your blogs, social posts, and videos are all great opportunities to respond to your customers and engage with your audience.
Reviews on Google, Facebook, and other platforms are also a great chance to build relationships.
Are there any important forums in your industry where insiders and customers meet? You better be part of it.
You don't want to push your landing page on the people in these communities, of course. However, you should have it at the ready if a natural opportunity arises to share it.
And, one of the best ways get the community involved and headed to your landing page is through:
One of the most effective ways to get people to share your landing page with others is through a simple contest.
It's a simple strategy.
You create a contest that gives your customers a chance to win something awesome.
All they have to do to get involved is share the link to your landing page on their favorite social media platforms.
Better yet, they can get even more entries if they share the link on more platforms.
The same basic strategy applies to special events.
You simply announce your event and either run it through the landing page, or you make the content of the landing page the center of the event.
All of these efforts won't do you much good, though, unless you: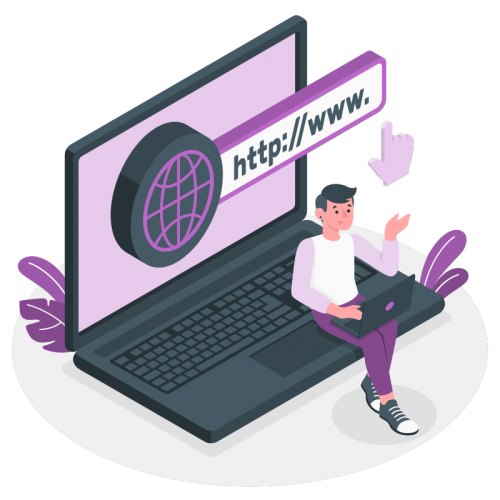 Have a Solid Page Design and User Experience
Don't try to cram too much information onto your landing page. You'll simply burry the important offer and make it hard to find.
Then again, don't leave out too much information or you won't give your customers a reason to do business with you.
In general, keep these things in mind to develop an effective page layout and user experience:
Use simple and clear titles and headings
Make it clear what your visitors can do on the page
Make it even more clear why they should do it
Provide real, quantifiable data with your claims
Provide evidence of your awesomeness
Focus on one call-to-action to avoid confusion
Match your brand in tone and appearance
Keep the layout simple and clean
You've asked your visitors to sign up for a newsletter, purchase a product, get a price quote, or any number of other actions.
Now it's time to show your appreciation.
If these visitors have decided to take an action on your landing page, make sure that you answer that action with one of your own.
This could be a simple thank you page, and extra discount on their next purchase, or an opportunity to leave feedback on their experience.
This is important because that feedback gives you the opportunity to:
No part of online marketing happens in a vacuum.
Everything is surrounded by numbers and data and historical records and new theories on lead generation and much more.
As you continually gather more data on your landing page's performance, you can use it to further enhance and streamline your content, design, and marketing initiatives to get even more visitors and qualified traffic.
And always remember:
A Landing Page Is Just the Start of Your Relationship
Your landing page is literally where your potential clients and customers make their first move into and through the sales funnel.
There may be just one or two steps between arriving on the site and making a purchase, or it may be the beginning of a long sales process that involves timing and planning and constant nurturing.
Either way, you need to always look at the landing page as the starting line.
Where you go from here will help determine your future growth and success.

Do you want to boost your website's conversion rate?​
You focus on bringing traffic to your website. Pathmonk converts.​