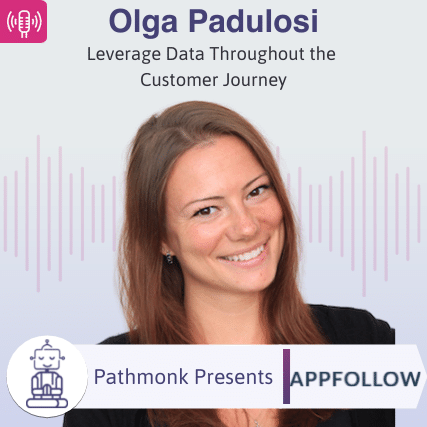 Introduction
As the world goes mobile, apps are streamlining people's everyday activities and taking the lead over desktop use. Nearly half of the world has a smartphone that can download applications, creating an ineffable opportunity for mobile applications, businesses have become closer to customers than ever before. This highly competitive industry has created the need for app management solutions that can provide insights, automation, and monitoring.
AppFollow is one of those, helping to improve efficiency with app review management, app-store performance insights, data management, and organic installs so you can outrank your competitors. The head of partner marketing, Olga Padulosi, discusses the conception of AppFollow and her role as a marketer to understand the customer journey, drive organic growth and double-down on their online presence.
The customer journey is a popular topic on our podcast and we enjoyed listening to Olga's perspective. Understanding the customer journey can help you more effectively market your brand, create experiences that your customers love, and grow your business. To improve and understand the customer experience you need data. Olga and her team work to track and analyze their customer journey in order to increase conversions and heighten the customer experience.
Take The Next Step on Your Growth Journey
Growth Marketers in the show focus mostly on one of the three big problems. Increasing the number of leads, reducing the customer acquisition cost, or improving the lead quality – that's why they are in growth in the first place. Reports from Gartner and real experience from the guests show that >70% of the buying journey is happening online.
The step-by-step Ebook guide below will help you to get started and analyze the digital buying journey on your website. Take this cheat sheet to accelerate revenue for your company. The buying process has changed, has your website experience?
Get The Buying Journey Guide
Read practical advice, best practices, and expert tips to help you become a master of your website's buying journey