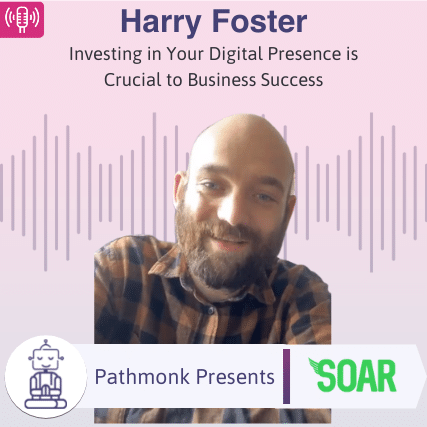 Introduction
If there was a good time to invest in your digital presence and online position it would be now, well over a year ago, as the pandemic changed the structure of what business success and survival is. It seems too hard to believe that companies have operated without a website or other online channels but SoarOnline, a digital marketing agency, is eager to help smaller companies get visibility, increase online traffic and encourage sustainable growth.
Harry Foster, digital marketing manager, joined us today to discuss the conception of SoarOnline and his efforts to improve and empower their online audience. With an interactive website, inviting content, and attention-pulling messaging, Harry is focused on user experience and success rather than just generating leads. They are an agency involved in community and charity efforts, which has seen not only their success but the people around them too.
Developing an impactful online presence can be daunting for many companies as this is not how they typically approach business growth. It takes innovative thinking, dedicated analysis to understand what your audience wants, and time for people, and search engines, to get to know and trust you. So start flying towards those results and online growth with SoarOnline.
Take The Next Step on Your Growth Journey
Growth Marketers in the show focus mostly on one of the three big problems. Increasing the number of leads, reducing the customer acquisition cost, or improving the lead quality – that's why they are in growth in the first place. Reports from Gartner and real experience from the guests show that >70% of the buying journey is happening online.
The step-by-step Ebook guide below will help you to get started and analyze the digital buying journey on your website. Take this cheat sheet to accelerate revenue for your company. The buying process has changed, has your website experience?
Get The Buying Journey Guide
Read practical advice, best practices, and expert tips to help you become a master of your website's buying journey